Powertrain data acquisition and analysis – Internal Combustion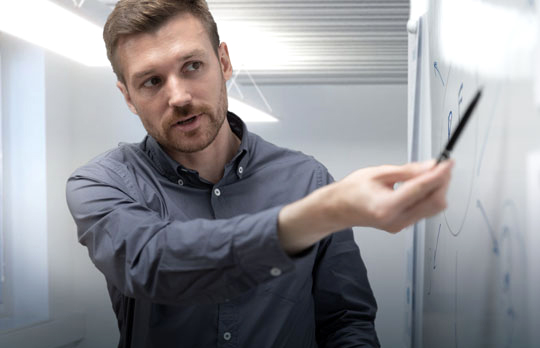 Duration
One-day course
8:30 AM to 04:00 PM
Price
$550
Target group:
The seminar addresses users who have some experience with ArtemiS SUITE and need to acquire and process data for investigation and design of internal-combustion-engine powertrains and their sound, vibration and perception aspects.
---
Prerequisite:
Basic knowledge in using ArtemiS SUITE. Beginners are advised to visit the training course Introduction to ArtemiS SUITE – Basic ArtemiS SUITE Use.
---
Seminar Objectives:
This seminar develops the use of ArtemiS SUITE as a data acquisition and interactive signal processing/analysis system for applications in IC powertrain designs, analyses and their perceptual implications.
Course documentation includes printed material, PowerPoint presentations, and a library of ArtemiS SUITE example projects with sample data files. ArtemiS SUITE systems are available for hands-on exercises throughout the course.
Participants are encouraged to bring their own data files
---
Program:
Reference quantities and channels
Digital and "Analog" Tachometers: Reasons and Interconversions
How ArtemiS SUITE evaluates pulses
Selecting and using single or multiple reference quantities
Displaying RPM or reference quantity histories
Analyses vs. "RPM" (vs. any quantity)
Psychoacoustics and order-related psychoacoustics
Advanced analyses (ATP 06)
"Live" dials for RPM and other reference quantities
Exporting tachometer channels
Recording calculated tachs in HEAD Recorder
RPM Generator
Filters
Order analysis
Variable filtering (Sound Engineering project)
Order signal generator (part of ATP 10) (SUITE Signal Generator Project)
Modulation analysis
Order modulation analysis
Resonances, perceptual impression,
interactively canceling and reading values
Reference-variable transfer functions, etc.
Torsional analysis
Gated time cuts
Gated DFT and high-resolution analysis
Time with instructor to review their files and N&V concerns (PM)
---
Remarks:
Training material is provided in print and as pdf on a USB stick. Notebooks and front ends are available for all participants.
Available at your location for 4 registrations or more.
The number of participants is limited to a maximum of 10. In this way, we guarantee each participant an individual support.
HEAD acoustics GmbH
TrainingCenter
Ebertstraße 30a
52134 Herzogenrath
Germany