Documentation and reporting – Online Training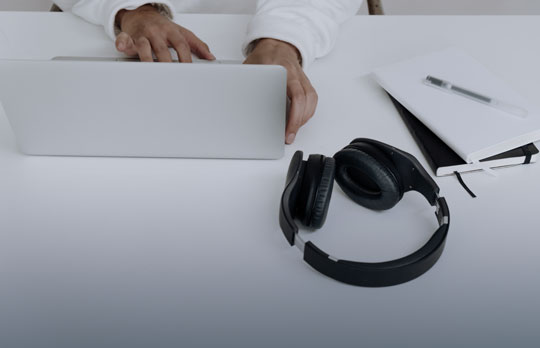 Duration
Two time blocks,

Day 1: Block 1 from 10:00, Block 2 from 13:00
Target group
The seminar is aimed at users who already have experience with ArtemiS SUITE.
---
Prerequisite
Basic knowledge of how to use the ArtemiS SUITE.
(Beginners are recommended to attend the training "Sound and vibration analysis with the ArtemiS suite" beforehand.)
---
Seminar Objectives
Accurate documentation of measurement data is essential for efficient work. ArtemiS SUITE offers an easy to use concept to document data directly during data acquisition or at a later time.
Creating reports often takes a lot of time, especially if the reports are to be brought into a defined format. ArtemiS SUITE offers a powerful reporting module that can generate standardized reports with just a few mouse clicks. You can refer to the documentation of the measurement, if everything is optimally configured, the report can even be generated automatically directly after the measurement without any further steps, this training shows you how.
---
Program:
Block Documentation:
Creation of documentation templates
Use of external data sources to simplify the documentation, e.g. an Excel table with gear-motor combinations as a basis for the selection options in the documentation
Creating and using a database for measurement results
Block Reporting:
Concept of the documentation
Creation of documentation templates
Creation of automated reports directly after the measurement
Comments:
Our popular training program is available for you in an online format. What does that mean:
Groups are limited to 10 participants
A headset is required
You can always ask questions
The online training is divided into thematic blocks. These blocks are 90 to 100 minutes long. Afterwards we assign tasks to the respective thematic block for independent work. During this time we are, of course, always available to answer questions. The division of the blocks can differ from online training to online training. We also offer the booking of individual topic blocks. Due to the innovations and the extended offer we kindly ask you to read the corresponding information about the offer and send any questions to Training@head-acoustics.de.
At the top of the topic pages are the dates on which the training sessions are held. There you will also find a link to registration and pricing information.
HEAD acoustics GmbH
TrainingCenter
Ebertstraße 30a
52134 Herzogenrath
Germany