Fundamentals of acoustic measurement technology and data acquisition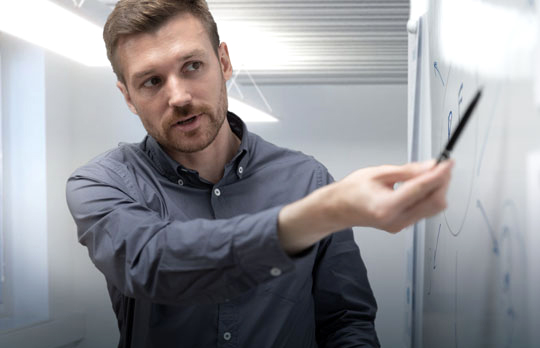 Duration
Full-day course

9:00 AM - 4:00 PM
Target group:
The seminar addresses specialists in the field of technical acoustics and provides basic knowledge of data acquisition. This makes it ideal for newcomers from other disciplines and is also suitable for refreshing or stabilizing already existing knowledge.
A combination with the training "Sound and vibration analysis with ArtemiS SUITE" is possible.
---
Prerequisite:
None
---
Seminar Objectives:
The possibilities and limits for subsequent processing and analysis are already defined during the recording of noises and vibrations.

The one-day training highlights the areas relevant for data acquisition, starting with the sound field to the selection and conditioning of suitable sensors and front ends to the efficient use of the recording software and documentation of the results.

Practical exercises accompany you and illustrate the theoretical basics of measurement technology and data acquisition.
---
Program:
The Sound field, special features of sound signals
Data acquisition

Standard sensors: microphones, accelerometers
Special sensors: binaural sensors, digital sensors (CAN, OBD, FlexRay)
Creating a sensor library

Time signals and their properties

Characteristics for data acquisition and A / D conversion
Limits of signal recording

HEAD Recorder practice

Setup of a channel list
Calibration
Trigger
Online Monitoring
The flow control "Flow Control"

Documentation of measurements
---
Remarks:
Training material is provided in print and as pdf on a USB stick. Notebooks and front ends are available for all participants.
The number of participants is limited to a maximum of 10. In this way, we guarantee each participant an indiviual support.
HEAD acoustics GmbH
TrainingCenter
Ebertstraße 30a
52134 Herzogenrath
Germany