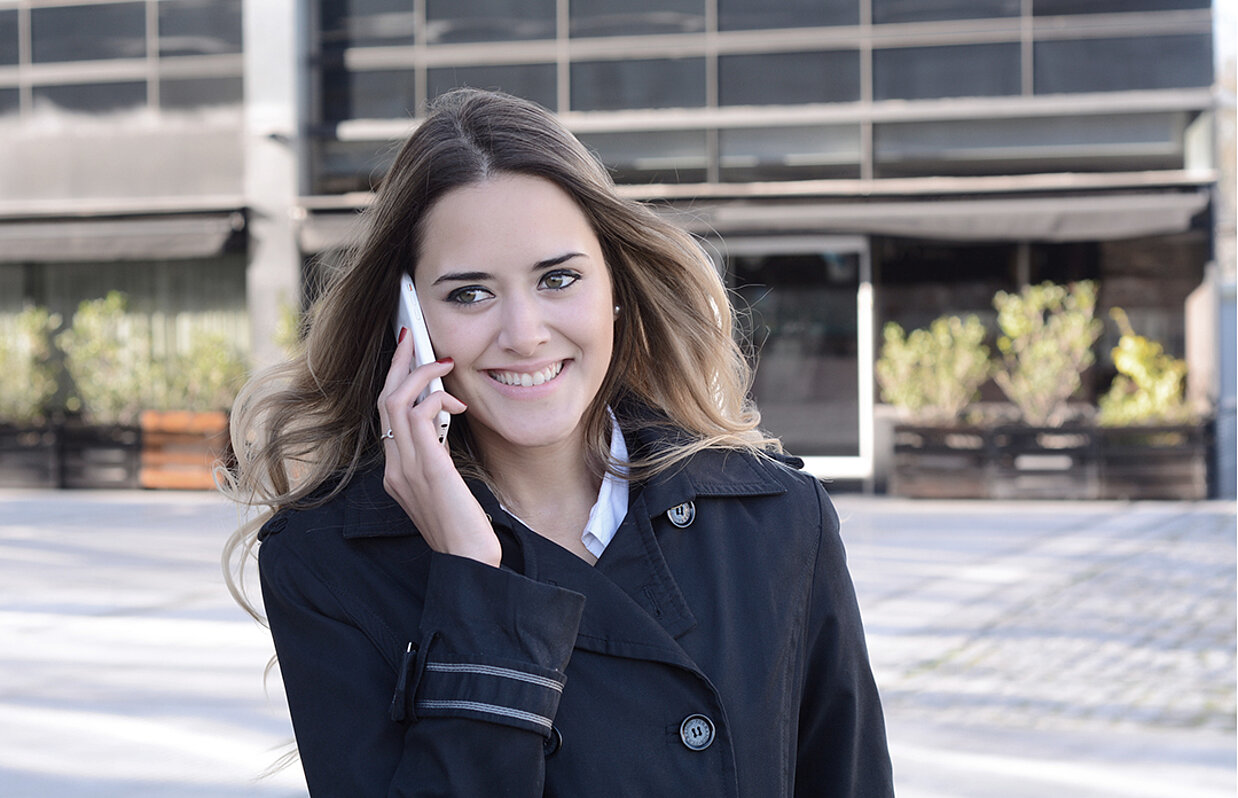 Mobile telephony with optimal acoustics
Ever flatter, ever larger displays: The trends and purchasing criteria for modern smartphones are often at odds with the demand for high-quality acoustics. But customers still expect nothing less than seamless communication quality. This means that mobile phones have to not only satisfy minimum acoustic requirements for successful certification, but also deliver outstanding voice quality day in, day out.
High-speed product development
In a highly dynamic market characterized by extremely short development cycles, mobile phone manufacturers have to deliver answers to a whole lot of questions:
How can we ensure optimum voice quality in sending and receiving direction?
How can we measure basic elements such as echo compensation and noise suppression in an automated, reproducible and realistic way?
During development, how can we ensure that our mobile phone is capable of supporting state-of-the-art technology such as super-wideband?
Which factors need to be optimized to obtain certification?
In Focus:
Voice quality

Signal processing

User behavior

Background noise conditions

Wide range of user scenarios

Room dependency

Certification
One test system for all scenarios.
Mastering mobile telephony – from A to Z
From 2G to 5G, narrowband to fullband: The unique combination of our measurement, analysis and simulation techniques offers manufacturers and test laboratories the following benefits:
Automated tests in accordance with international standards (e.g. 3GPP TS 26.131/132)
Manufacturer- and provider-specific tests
Complex test scenarios complete with realistic background noise and reverberation
Interfaces for mobile telephony via Bluetooth headsets and hands-free systems – including in the car
GCF- and PTCRB-certified measurement technology
Thanks to our decades of experience, we can offer a range of optimization options that go above and beyond international specifications.
No matter how challenging or complex your task: Our experienced engineering team provides the assistance you need. Get an overview over our scope of services or contact us directly.
DO YOU HAVE ANY QUESTIONS?
Our team is ready to support you.
Call us or send an email.