Numerical Transfer Path Analysis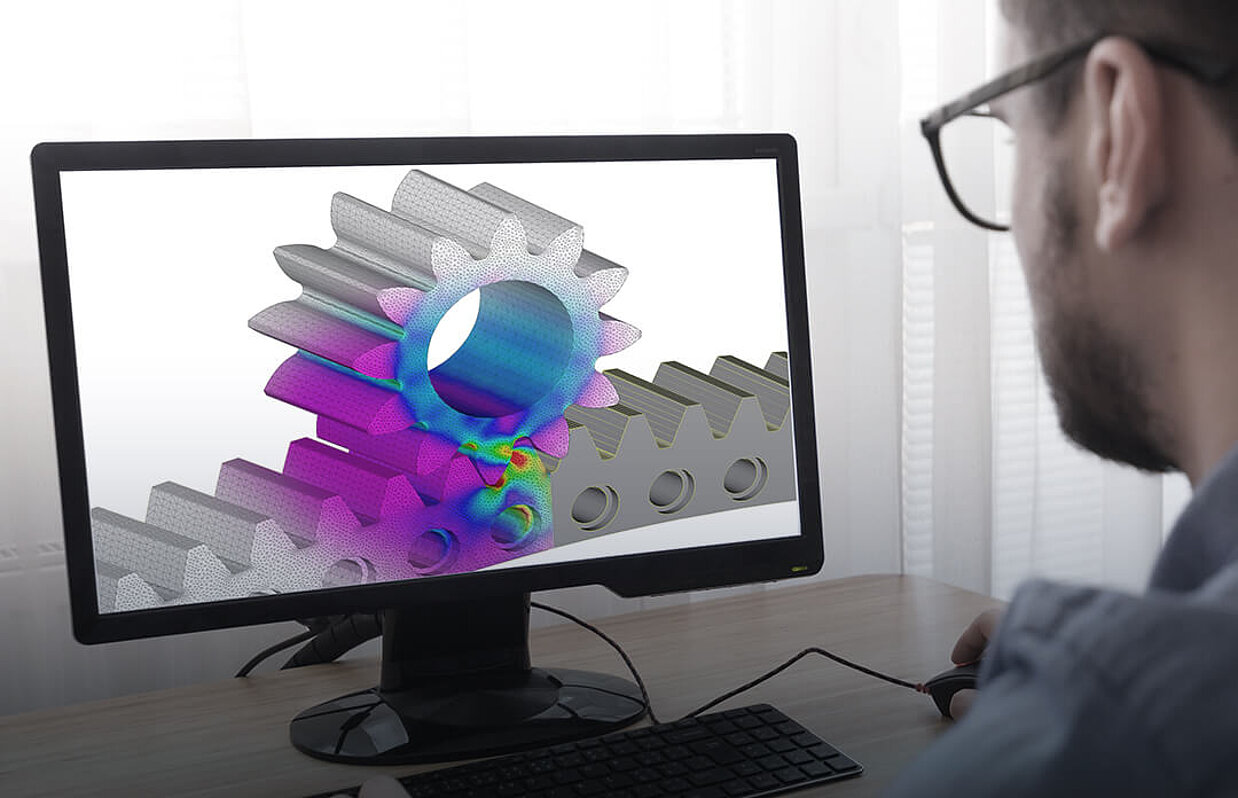 Where does a sound come from and how is it composed? The transfer path analysis (TPA) provides answers to these questions.
A numerical approach can be used for objects that are particularly small, complex or do not even physically exist yet. In contrast to experimental TPA, excitation and transfer behavior are not measured but simulated with a CAE model instead.
Thanks to its high spatial resolution, numerical TPA offers exceptionally detailed insights – early in the development process and whenever using physical sensors is not possible.
Expertise, experience, tools
Which components should be included in the simulation model, and which uncertainties can be tolerated during modeling? A numerical TPA requires "non-stop" qualified decisions. Experience, the right tools and comprehensive methodological expertise are crucial throughout the entire process:
Defining suitable boundary conditions for the overall model with regard to the objective
Integrating existing submodels (CAE)
Creating missing submodels
Modeling the numerical TPA by defining the interface points and relevant forces
Validating the TPA model and analyzing the vibro-acoustic system behavior
System understanding
Sound and vibration design already in the CAE stage
Troubleshooting
Root-cause analysis
Sound design
Hybrid TPA: combining test and simulation data
Experience virtual models in the NVH simulator
Avoid errors early on.
Secure properties.
Reduce development time.
Save costs.
Prevention instead of troubleshooting
We support your entire development process – from the early stage of modelling process to troubleshooting on the physical product.
Rely on our expertise, experience and tools to achieve your goals. We employ unique methods that we are continuously enhancing and refining as part of our research.
Together we can close the gap between simulation and measurement!
By combining numerics and testing we help cutting development times and costs. In our NVH simulator, for example, you can experience the combination of numerical TPA results and test data during virtual test drives.
No matter how challenging or complex your task: Our experienced engineering team provides the assistance you need. Get an overview over our scope of services or contact us directly.
DO YOU HAVE ANY QUESTIONS?
Our team is ready to support you.
Call us or send an email.