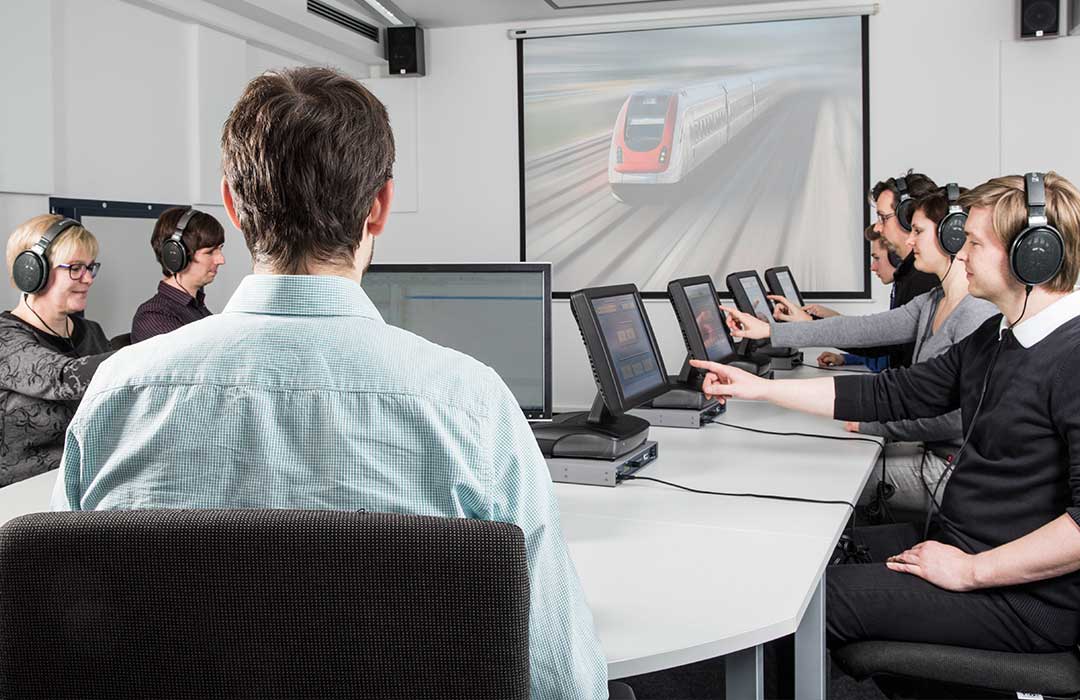 Perception is always subjective
When it comes to assessing product and environmental noise as well as speech and audio quality, human beings and their perceptions play the central role.
Does my food processor sound like a high-quality product?
How annoying is the PC fan?
What acoustic feedback do I expect from my electric vehicle?
Questions like these can be answered through perception-based jury testing.
Systematically create, perform and evaluate listening tests
A systematic approach helps to achieve a reliable and meaningful evaluation of sounds:
Define a valid test design
Identify and understand target groups, and contexts
Determine the relevant operating conditions
Record and play back sounds realistically (i.e. aurally accurate)
Perform the test under controlled conditions
Statistically analyze the results
Benchmarking
User studies
Definition of target sounds
Product design
Obtain valid statements and make the right decision
Benefit from our know-how
From design to evaluation: Thanks to our jury testing solutions, you can implement listening tests easily and flexibly – whether in a listening studio, on a single-user system, or across multiple locations.
Use the SQala software to create your individual test layout with just a few clicks and start your listening test immediately.
In addition, our experienced consulting engineers support you in the development, implementation and analysis of your jury tests – wherever you are in the world.
No matter how challenging or complex your task: Our experienced engineering team provides the assistance you need. Get an overview over our scope of services or contact us directly.
DO YOU HAVE ANY QUESTIONS?
Our team is ready to support you.
Call us or send an email.