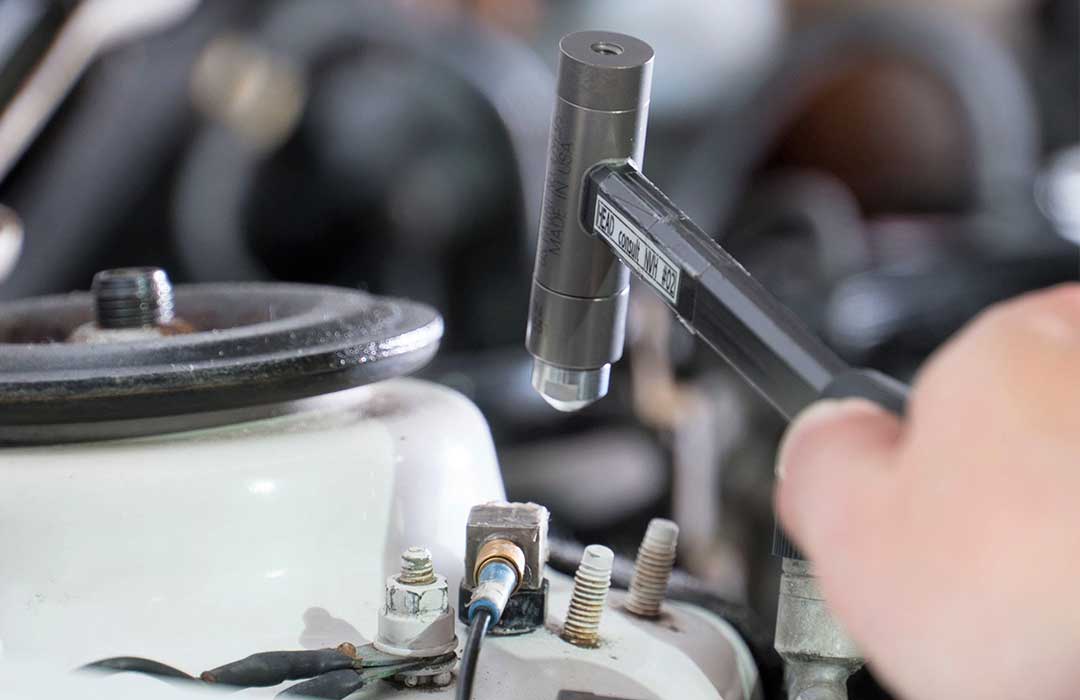 From the sound source to the ear
My fridge is making a humming noise – is it caused by the compressor, the bearings or the structure?
What can I do to stop my transmission making a clicking noise?
From air conditioning systems to helicopters, binaural transfer path analysis (TPA) is an effective means of tracing sound phenomena. This method can be used to determine the relevance of the sound sources and associated transfer paths.
Using "what if?"-scenarios, developers, decision-makers and customers can evaluate the impact of potential corrective measures without the need for time-consuming and expensive prototypes.
Understand the system to reach your goal
From planning and implementation through to finding the right solution, successful TPA requires answering a lot of questions, such as:
Which method is best suited for the specific task?
Where should I position the sensors? How many sensors do I need?
Is my TPA model valid?
How do I interpret the TPA results?
How can test bench and CAE data be integrated?
What virtual modifications can be made? Can I listen to and experience them?
Throughout the entire TPA process, success depends on experience, precision and the right measurement technology.
Troubleshooting
Root-cause analysis
Sound design
System understanding
Hybrid TPA: combining test and simulation data
Measure on the test bench, listen in the vehicle
Reliably optimizing sound quality
Blocked forces (in-situ and test bench)
Component-based TPA
Matrix inversion for structure-borne and airborne sound
Effective bearing transfer functions
OTPA
Binaural TPA in the time range
Numeric TPA
Good sound quality is no coincidence
Systematically and comprehensively optimize your product sound thanks to TPA technology from HEAD acoustics.
Whether you are a TPA beginner or power user, with our services and products we find the answers to your questions together.
Our portfolio encompasses multi-channel data acquisition technology, TPA software and a range of services covering everything from project implementation and the transfer of expertise through to method development.
Benefit from additional insight by integrating your data in jury testing and psychoacoustic metrics or by using the NVH simulator.
No matter how challenging or complex your task: Our experienced engineering team provides the assistance you need. Get an overview over our scope of services or contact us directly.
DO YOU HAVE ANY QUESTIONS?
Our team is ready to support you.
Call us or send an email.