"Because we listen closely"
What makes HEAD acoustics special - for you as an employee and for the customers?
After more than 20 years at HEAD acoustics, my enthusiasm for the subject has not changed. Here I have found like-minded people, and we really act out our slogan "Sound. Voice. Passion." The passion I see in my colleagues is fantastic. Teamwork is anything but an empty phrase at our company: I lead a fabulous sales team that works very closely with our development, manufacturing, and customers. I think that contributes a lot to our success and is a significant reason I still find our topics and technologies extremely interesting, even after these 20 years.
The innovations we drive satisfy our curiosity and are simply fun. I believe this fun and passion define us, and we are good at conveying that. Customers and partners regularly tell me that this is remarkable and gives them a good feeling about our collaboration.
How do you explain to your friends and acquaintances what exactly it is you do at HEAD acoustics?
Because of its complexity, it is indeed not that simple, but in the Telecom division, we can claim to have tested almost every smartphone available on the market today. When the question comes up as to what exactly we measure and test on smartphones, I explain it using examples that everyone can relate to, such as annoying echoes and long latencies - in other words, the time it takes for the signal to get from A to B - when making phone calls. Everyone understands why it isn't very pleasant to hear yourself speak or when it takes forever for what you're saying to reach the other person. Technologies like an echo canceller are then easier to explain.
At HEAD, we're all but mere salespeople in the sales team. We see ourselves more as technically oriented consultants. As engineers, we are profoundly familiar with the subject and can advise our customers comprehensively, explain our products, put them into operation, and demonstrate them. We have always found the right solution, even for individual problems or requirements.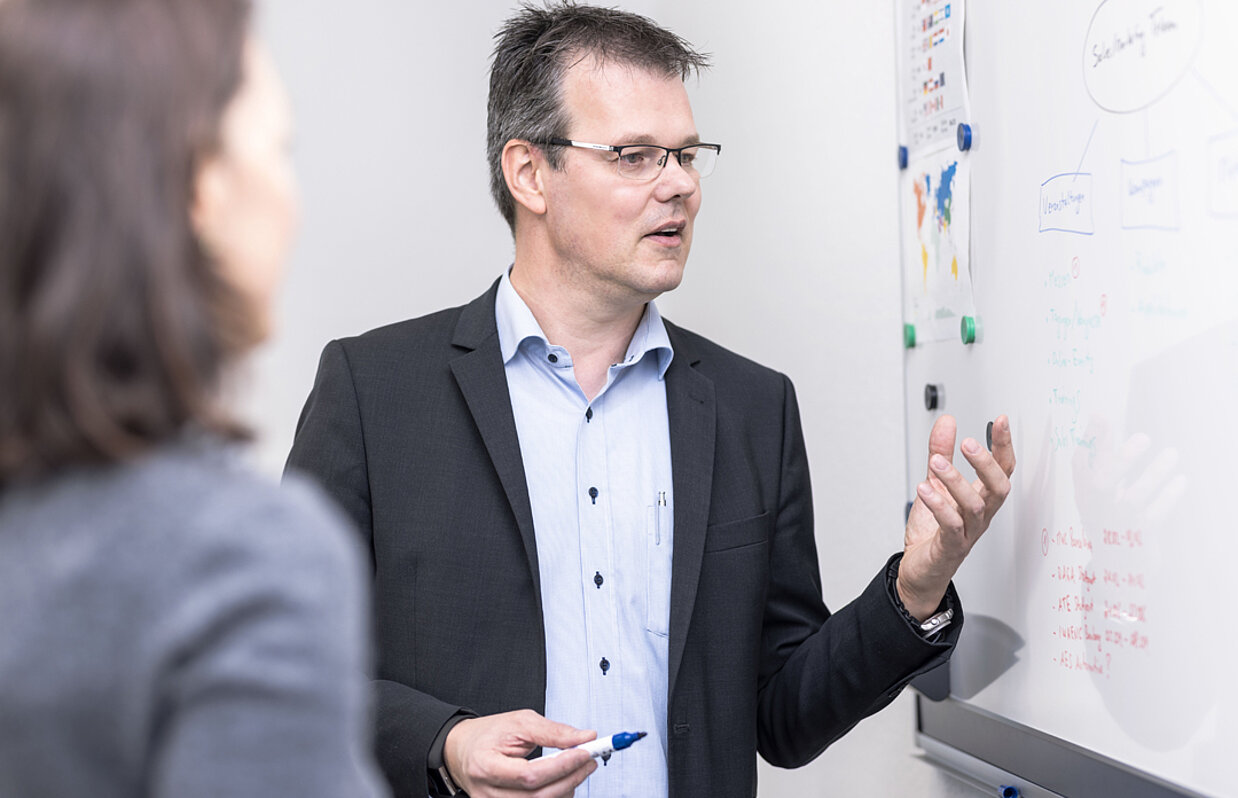 Which telecom innovations are you particularly proud of?
That's a tricky question – actually, I'm proud of all of them. However,the most significant impact was undoubtedly made by tests for a major network provider, which - to a great extent thanks to contributions from HEAD acoustics - resulted in current 3GPP, ETSI, and ITU standards. Also, the modular labCORE hardware platform for speech quality and audio quality tests is unique in the sum of its features.
One of my "favorite babies" is our background noise simulation system, "3PASS". I directly influenced its development and I am very proud of its impressively realistic simulations. I've seen people jump out of their chairs when they've heard a sound simulation through the speaker array.
And then, of course, there are our artificial heads: where others have just one, we have a whole line-up. At first glance, they look similar, but they are very different and, thanks to the modular concept, can be tailored to just about any use case. Take the artificial ears and ear canals: They are different from one another and interchangeable. Every customer can customize their system precisely as needed for their application. And our artificial mouth is also unique. So, the system works flexibly and realistically, both in the transmitting and receiving directions. This allows us broad diversification and flexible adaptability to new products and markets, such as Microsoft Teams and Amazon Alexa.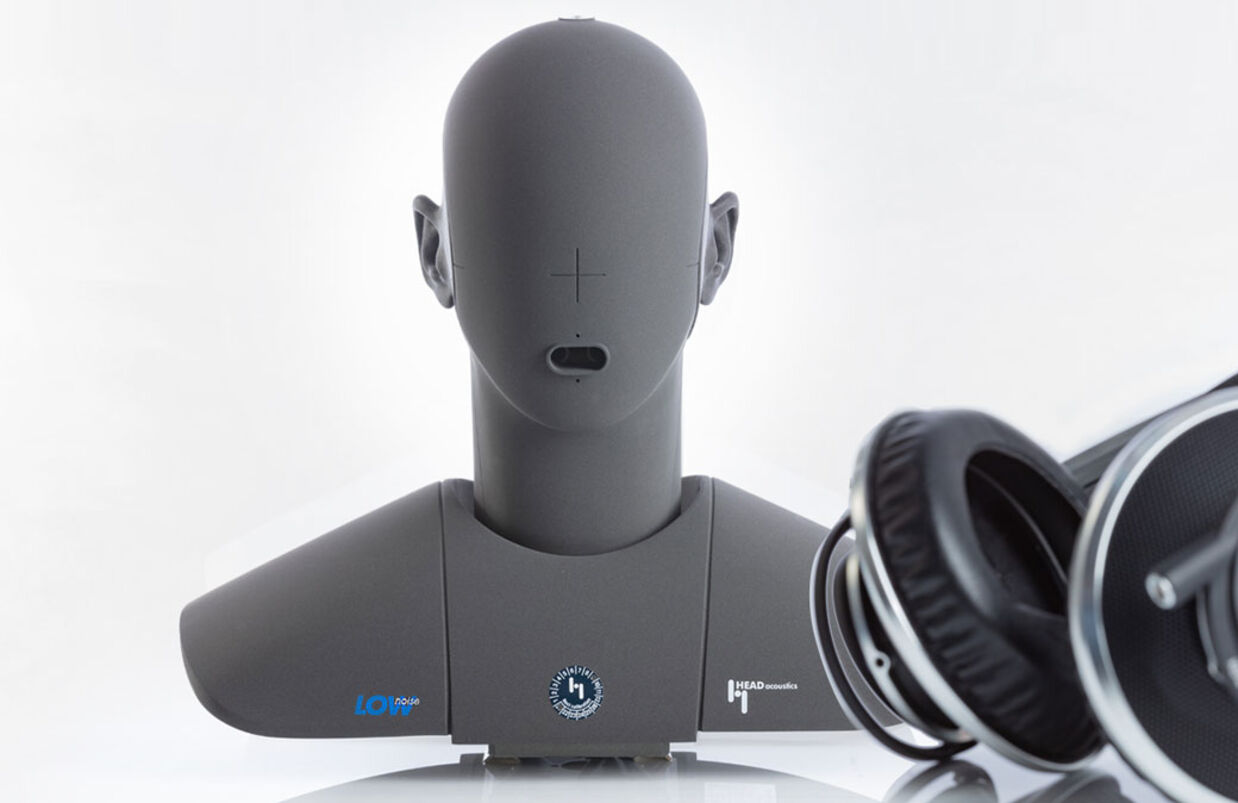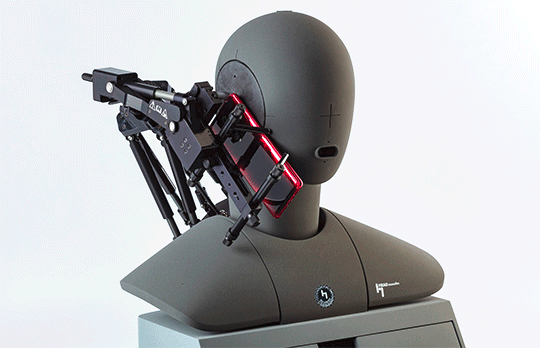 How do you deal with customers' specific needs? Can HEAD acoustics build customized solutions and modifications?
Yes! The ways to deal with specific wishes areas diverse as are the needs of our customers. But let's look at one example, namely a particular clamping device for an artificial head. This part holds a smartphone in position so that the sound radiation from the cell phone speaker to the artificial ear and from the artificial head mouth to the cell phone microphone is realistic. The trend initially was for smaller and smaller phones, and we developed collets for that. But when the first smartphones with large displays appeared, the trend suddenly reversed. At one point, a large Asian cell phone manufacturer asked us to produce a collet for 10-inch tablets. So we developed and manufactured a very small series, entirely according to the customer's special wishes - which is not quite as simple a task as you might imagine. We didn't expect that suddenly everyone wanted such a collet, and it ended up being a successful product. Our development of other products was also very often customer-driven. Conversely, products were also developed ahead of their time or set trends and standards.
Why do customers come to HEAD acoustics and not to other manufacturers?
Our customers appreciate that we are very flexible and focused on their needs. We listen to them and can eventually realize things the way they had hoped and needed. In doing so, we also dare to tackle complicated challenges and realize them successfully. Products that can only be "very simple" are also available from others. Most of what we do, you can't get anywhere else. We literally have our ears close to the customer.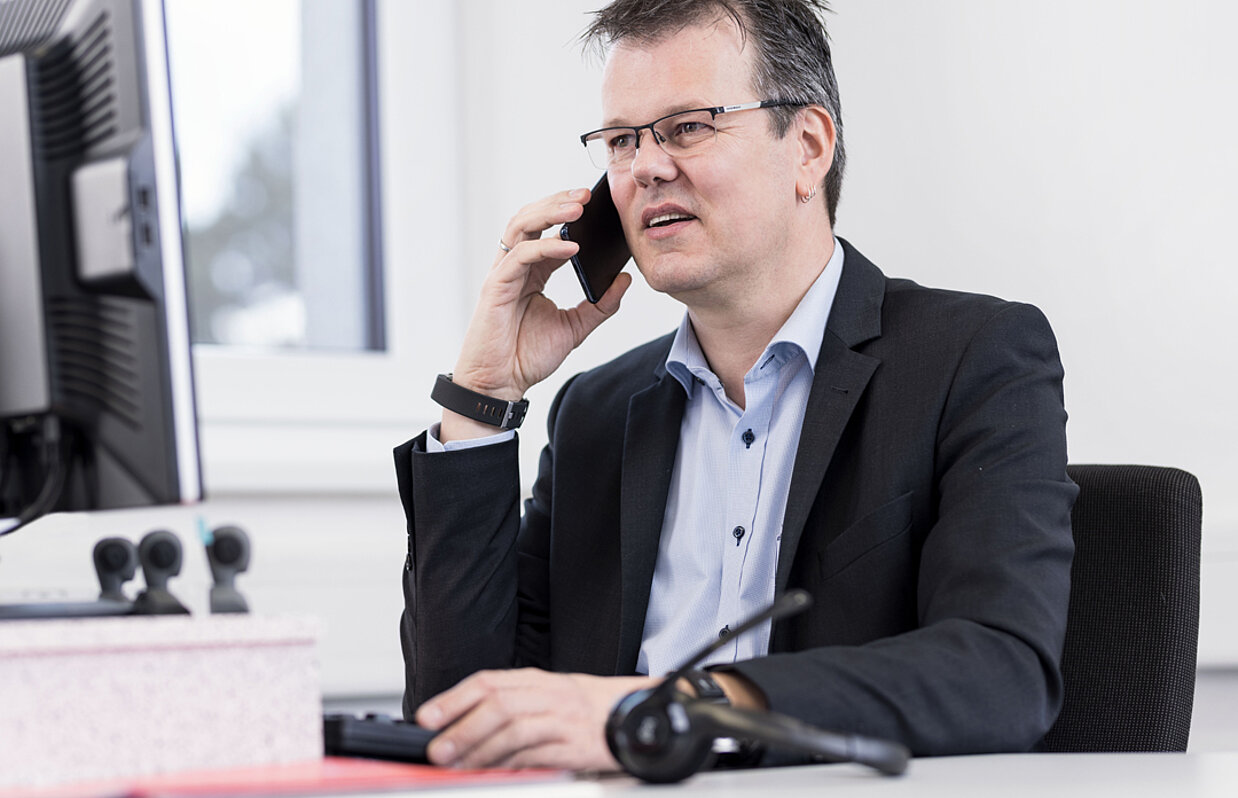 Christian Schüring is Head of Sales & Support Telecom
About me
"I was born in 1970 and am therefore a child of the "Golden Age of Hi-Fi." Since my youth, I have had two great passions: scuba diving and everything to do with acoustics and Hi-Fi. Therefore, the study of communications engineering at the RWTH Aachen, the choice of all acoustics subjects, and a diploma thesis at the Institute of Technical Acoustics came as no surprise."
"Our development is very often customer-driven. We listen
to our customers, dare to tackle complicated
challenges, and realize them successfully."