INSTRUMENTAL AUDIO QUALITY EVALUATION
Advanced metrics modeling human perception:
We don't judge your taste in music, but the audio quality of your gear

Human perception plays a decisive role in evaluating audio quality. MDAQS by HEAD acoustics is an option for the ACQUA test software that uses binaural recordings to mimic human hearing and the acoustics involved.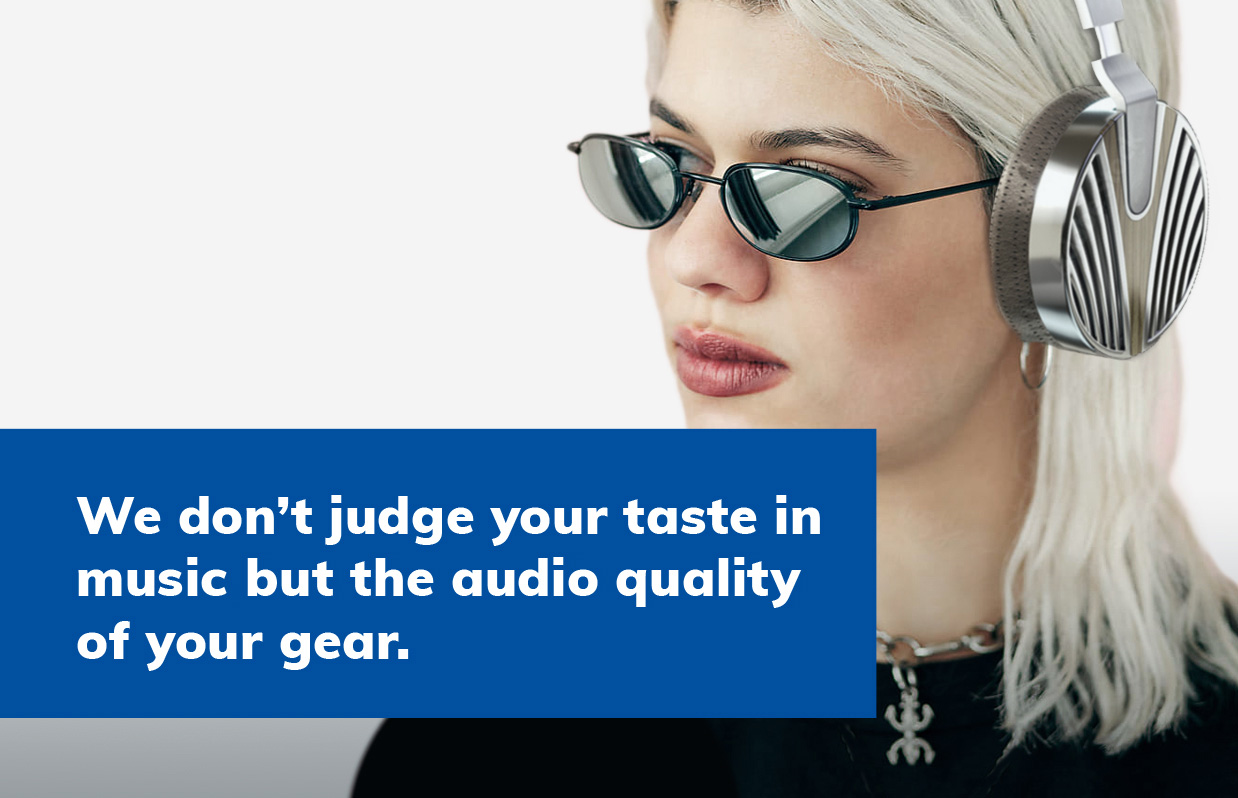 Audio quality is not only about linear frequency response. Human perception subconsciously evaluates several other quality dimensions. MDAQS takes these factors into account and evaluates focus attributes that determine the overall quality, creating the world's first binaural perception-based measurement tool that assesses device audio quality in a scientific and quantifiable way.
Faster and more reliable results
MDAQS, our ACQUA software, and the labCORE hardware easily replace your current measurement gear for unrivaled versatility and performance. Incorporating binaural methods for objective audio quality evaluation deliver fast, consistent, and comparable results that no other audio quality measurement system offers today.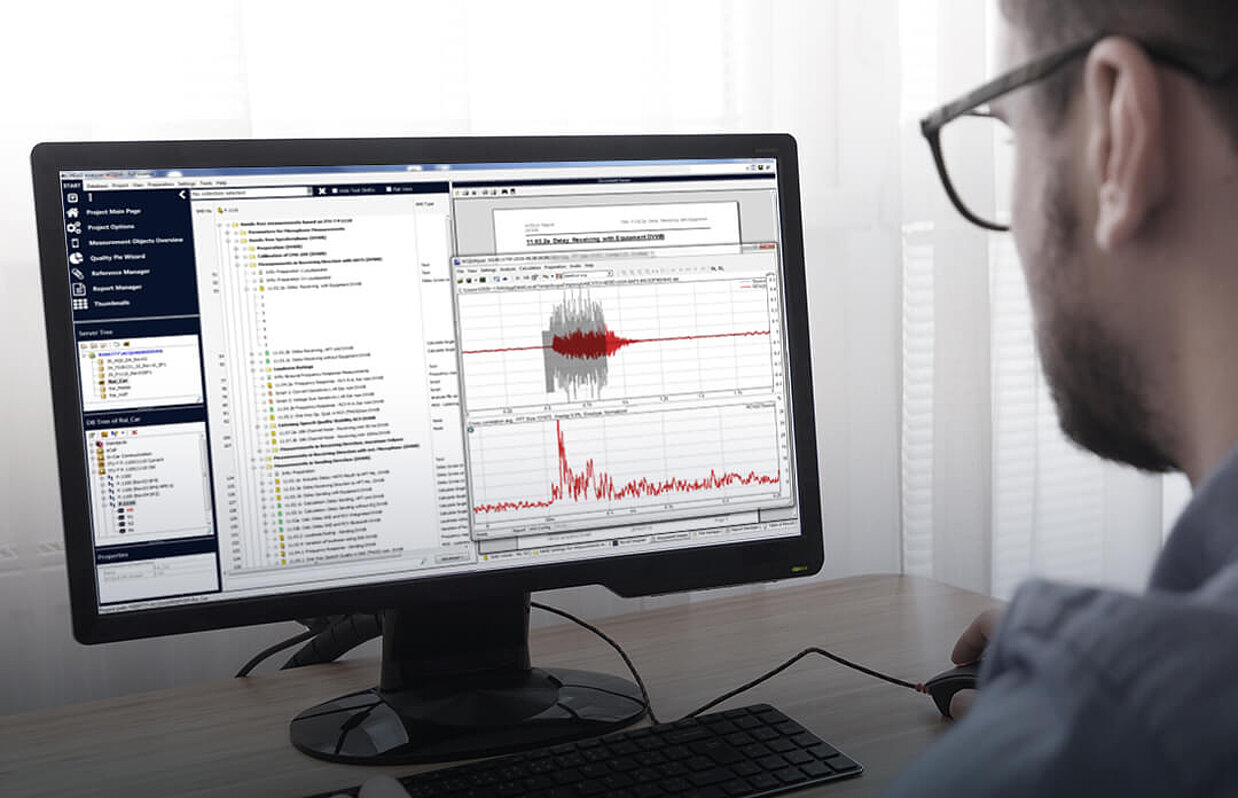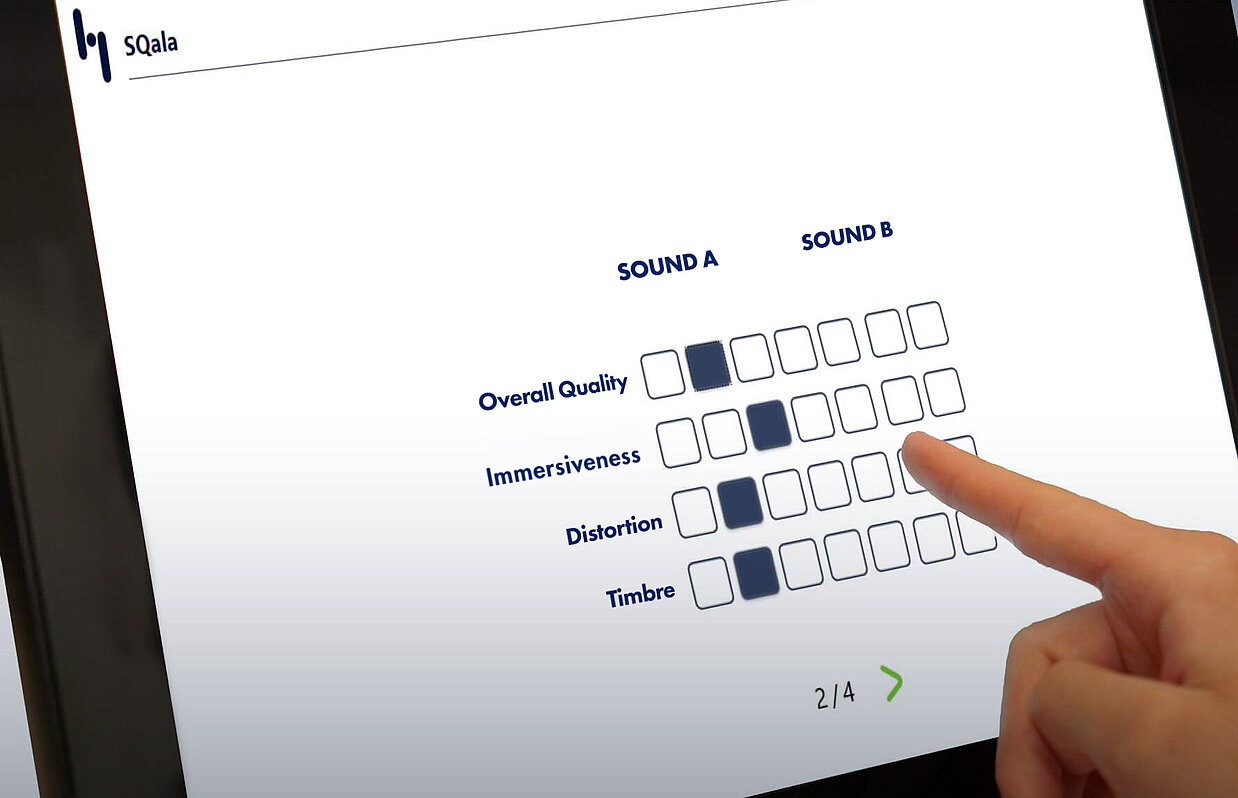 The Basis: Auditory Testing
Auditory testing under controlled conditions, including an extensive variety of music material, a wide range of audio devices, a careful selection of test subjects, and a thorough validation procedure is vital. Perfectly equalized binaural recordings and the highest quality headphone reproduction are the basis, resulting in the perfectly trained and validated algorithm that makes MDAQS so efficient and precise.
The Input: True-to-reality binaural recordings
Using our artificial heads, you can capture sound fields as close to reality as it gets. The innovative low noise ear simulators with high-quality microphones specialized for any possible task guarantee accurate recordings that are the perfect basis for MDAQS.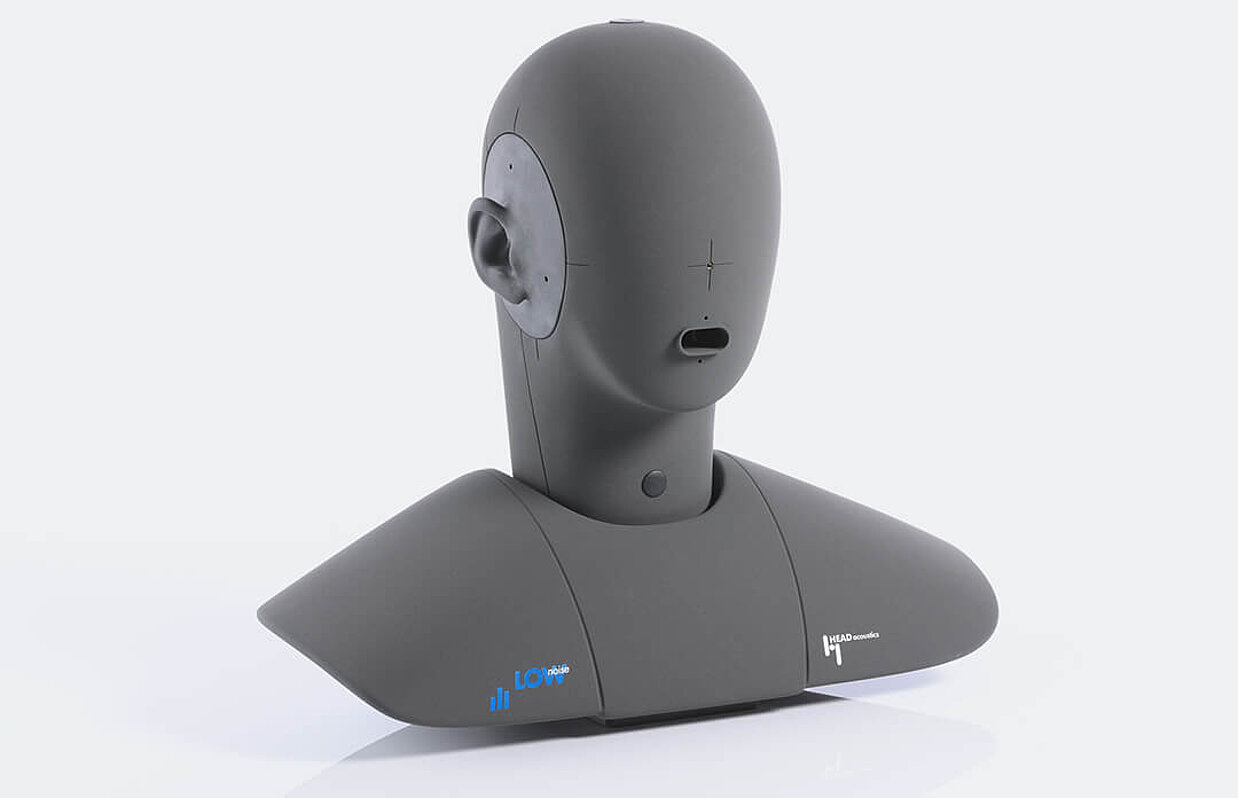 In our basic investigations, we found that three primary quality dimensions fully account for human perception of sound quality:
Timbre: how faithful is the spectrum reproduced, and how good is the temporal resolution?
Immersiveness: how well are virtual sound sources defined in three-dimensional space?
Distortion: how unimpaired by adverse influences, i.e., how "clean" is the sound signal?
Your benefits with HEAD acoustics MDAQS
A milestone in perception-based audio quality evaluation
Uses advanced metrics recreating human perception
Substitutes human evaluation in the audio device development process
Achieves more reliable and meaningful audio quality testing results
Speeds up the development process