Structural Analysis with HEAD acoustics
Structural analysis with ArtemiS SUITE assures you get the results you need with the ease and efficiency you know from working with HEAD acoustics.
We make structural analysis simple and straightforward for everyone. Clearly defined and perfectly harmonized, the new modules integrate seamlessly into the tried-and-tested ArtemiS SUITE tools. A brilliantly conceived, no-frills user interface ensures you don't get bogged down in excessive complexity, helping you to focus on what's important.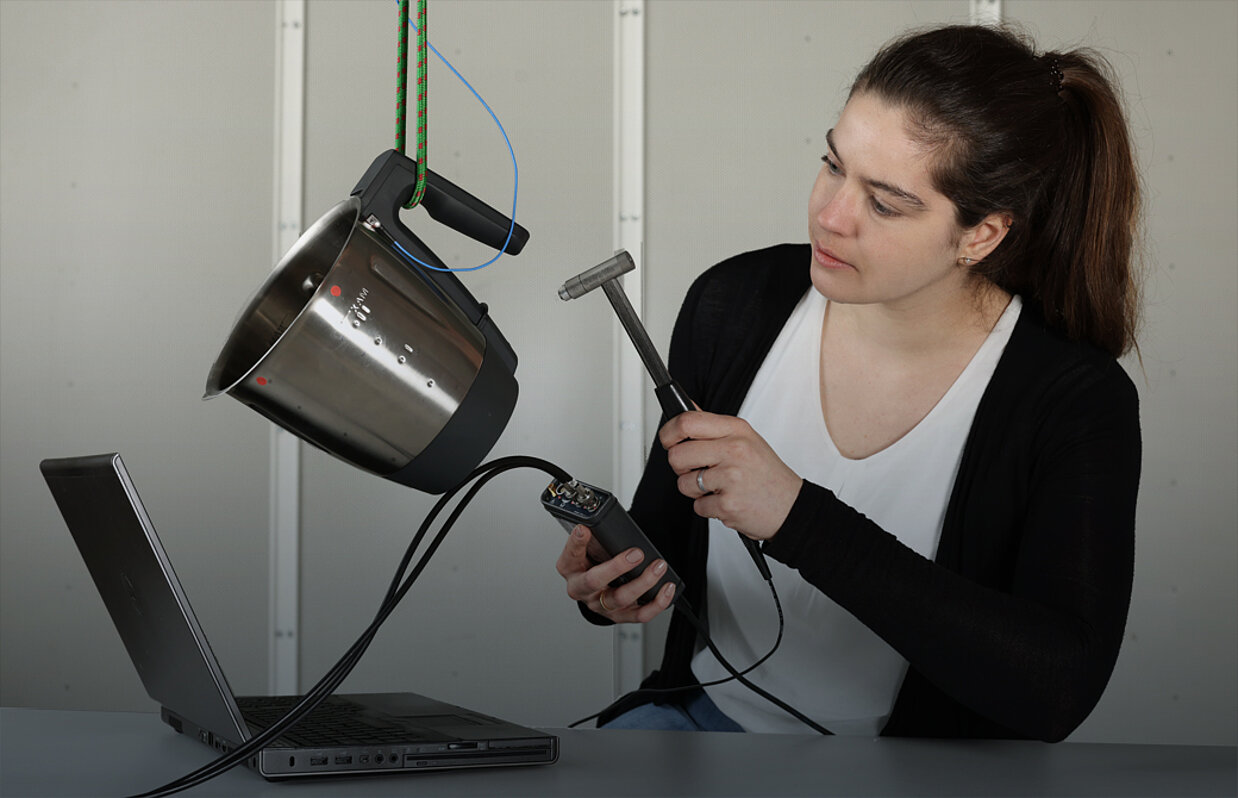 Intuitive and interactive work
The measurement point library and the traffic-light-based feedback system help keep track of the data quality and analysis even during the measurement process, allowing you to work independently of other departments.
Structural analysis used to be a long, drawn-out, complex task – now, you can perform all jobs with ease.
An outstanding user experience
The famously user-friendly ArtemiS SUITE software allows you to perform semi-automated structural analysis.
Thanks to its impressive 3D animation capability and the convenient 2x2 view showing all vital information at a glance, the new software from HEAD acoustics ensures that you never lose track of what's happening in your project. Structural analysis can be excitingly easy, after all!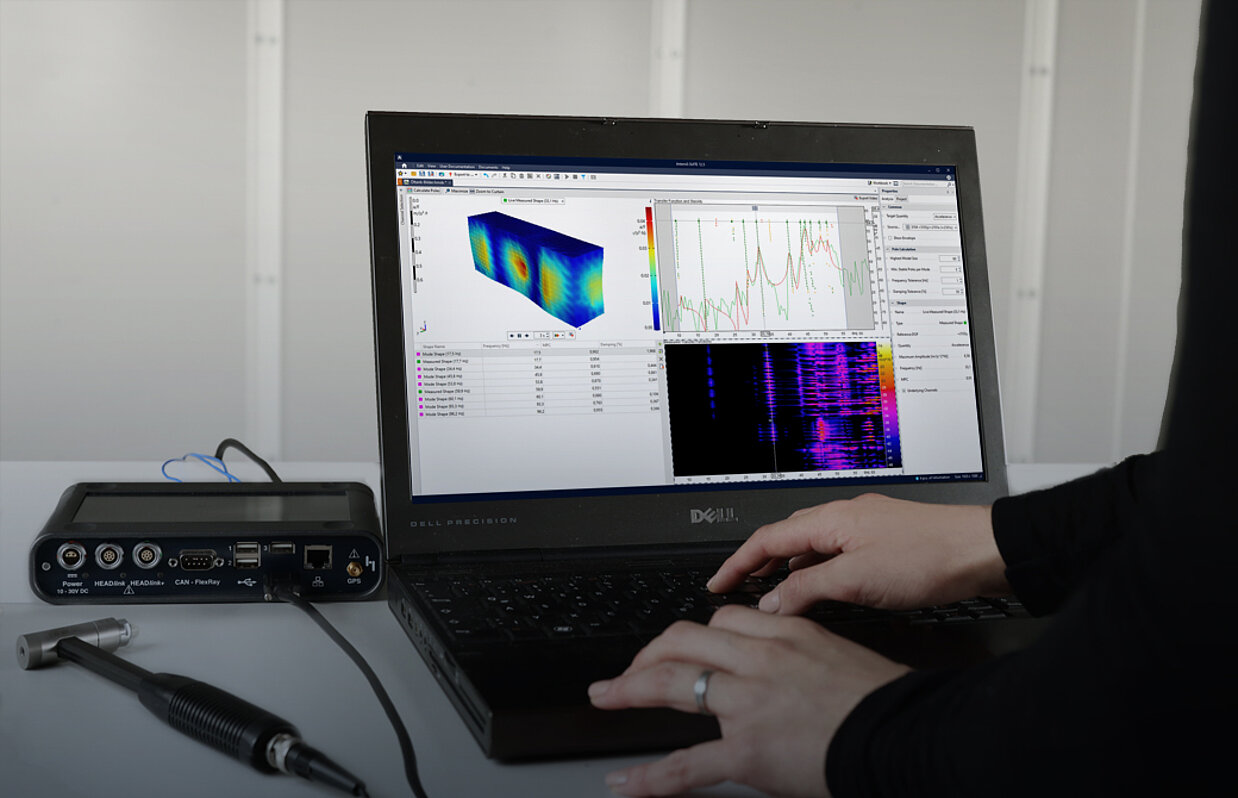 Time Domain Animation
Operational Deflection Shape (ODS)
Shape Comparison Tool
Modal Analysis
Comprehensive troubleshooting
Whether it's background noise, resonance or structural problems, you will gain detailed insight into your system. Use our central measurement point library at all stages of your project.
This new HEAD acoustics software allows you to perform structural analysis tasks quickly and reliably.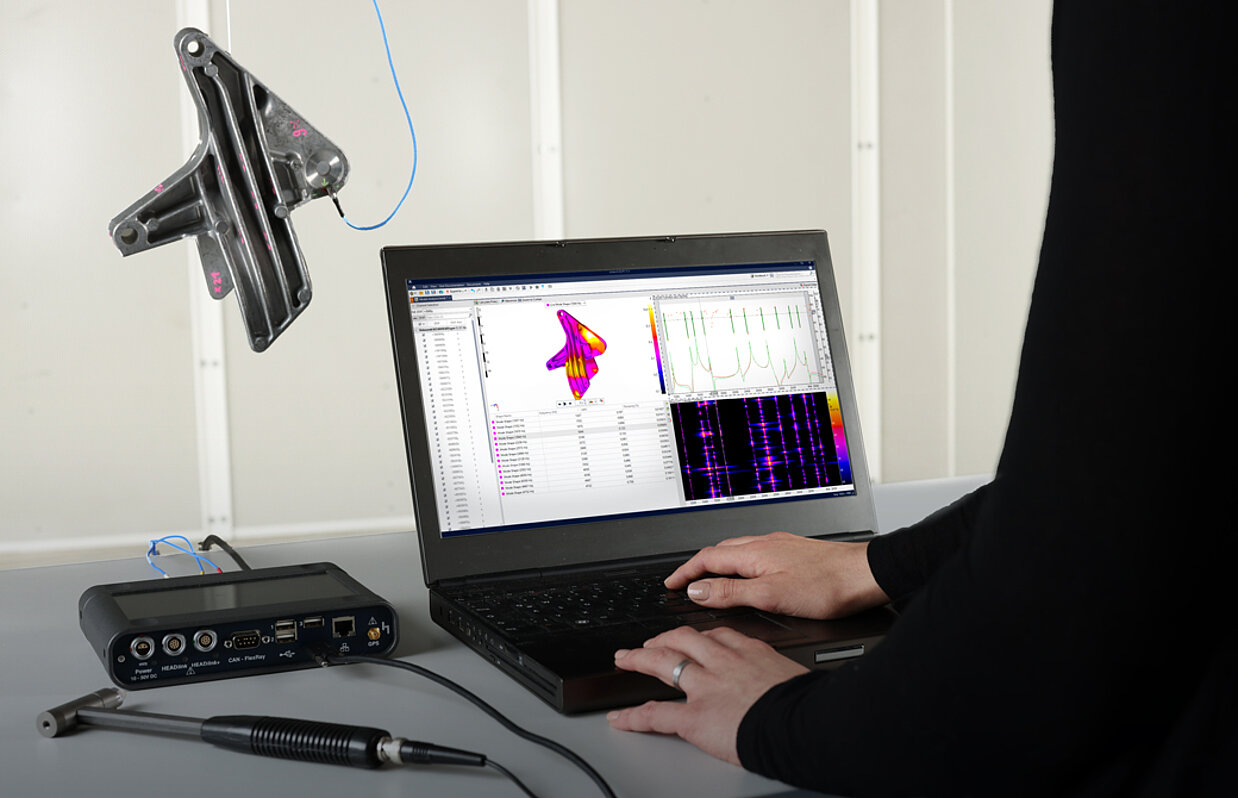 Validate simulation data quickly and reliably
Animate and compare transfer functions; visualize measurements and simulation data in the form of 3D vibration shapes in the Shape Comparison Tool; analyze ODS or impact measurement data: evaluate and compare experimental and numerical analysis results with incredible ease – and all in just one software environment!
"I must say that this is the tool which we have been looking for. Works very well and meets our expectations."
R. Smialek / Nexteer Automotive
"So far I'm quite happy with the easiness of the testing procedure and visualization of the results"
I. Alcantara / Bosch termotecnologia